Increase your level of enjoyment by having a veritable feast! Our resort offers a wide variety of restaurants representing the rich culinary trends of Japan.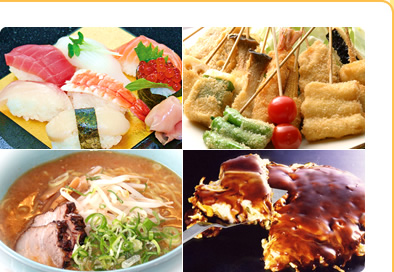 With fine massage and beauty-related services from Paris, China, India, Japan, Hawaii and the like, you will find that we offer the finest of such services from around the globe. With foot-care and hair-beauty services also available, it is here at Spa World where you can experience the pure relaxation of both your mind and body.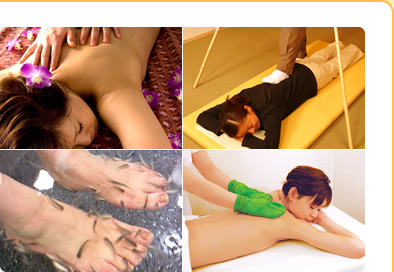 You can use the treadmill, butterfly machine, and other training machines at this sports gym. Enjoy it however you like, from light stretching to full-on weight training.

*Must be junior high school aged or older to use.
*Rental shoes: 250 yen (meant to be worn with socks)

Here you can find many Osaka-only gifts and Spa World original goods.

Enjoy a large array of the newest arcade games. Children and adults can play together here.

A huge hit with the kids! Customers with children are encouraged to use this area.

Take your time and relax while watching TV.